We had a grand time.  We saw her parents in Washington, my parents in Georgia, and my son, his wife and my grandson in Alabama.  We took quite a few pictures so they will be showing up here from time to time.  Here's a bird picture Melisa took in Georgia.  I think it's a thrush.  What do you think?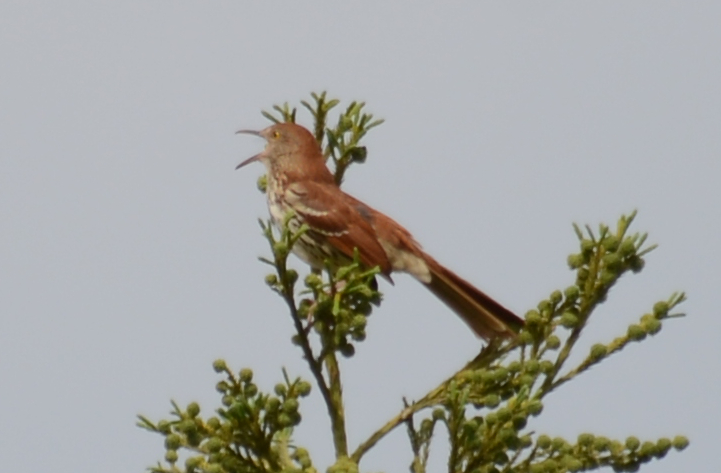 On the way back we stopped in New Orleans.  I told the lady on my phone to find me a cheap hotel in the French Quarter.  She came back with one for $79 a night.  It looked perfect, two or three blocks from Jackson Square and a block from Bourbon Street.  I booked it immediately.  As I pushed the button to confirm I realized they were saying I could get a balcony for $125.  I immediately cancelled that one and reserved the balcony room.  Here's a Picture I took from our third floor balcony.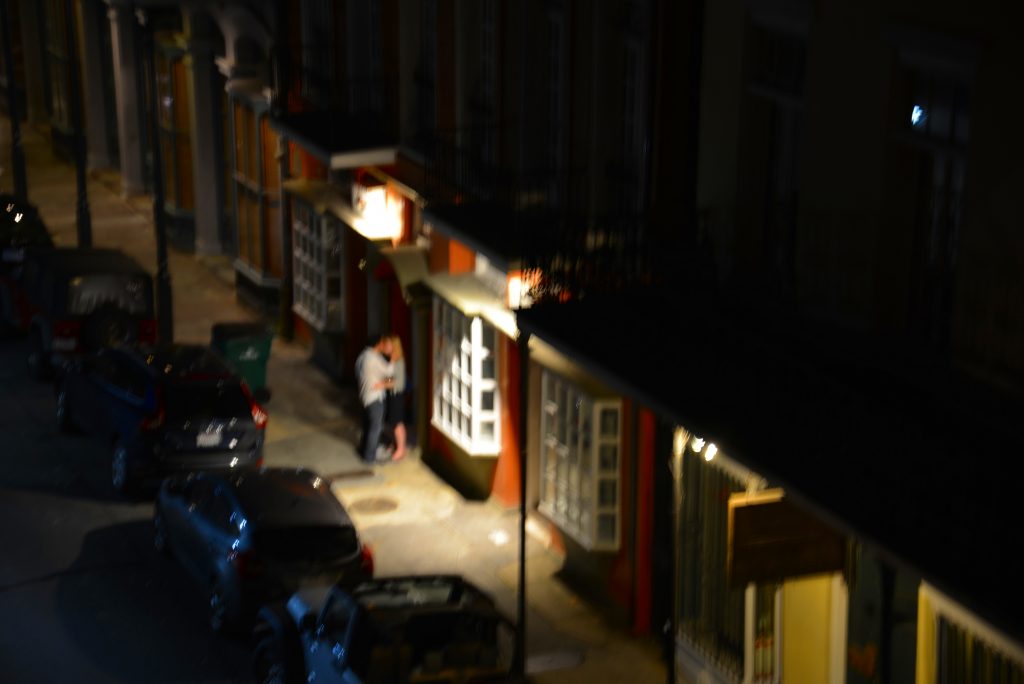 The next morning we were sitting on the balcony drinking coffee (or something) and a tour guide came by with a group of people and pointed at our hotel and said that it was the former House of the Rising Son.  I got out my guitar and played House of the Rising Son on the third floor balcony of the House of the Rising son.
Here's a panoramic on the waterfront with my phone.

We ate three pounds of crawfish at the Market Street Cafe.  It was a wonderful time!
Melisa took this picture of me.  She loves it.  I hate pictures of me…