That being said.  It's still snowing and there's ice mixed in.
My thoughts are more like a travel blog.  Go do cool things, take pictures, review destinations, and maybe even sell some of my pictures.  So today I'm venturing out on the deck to take some pictures.  Sad thing is I seem to be seeing things in the icicles.  Hopefully you will see them too. 🙂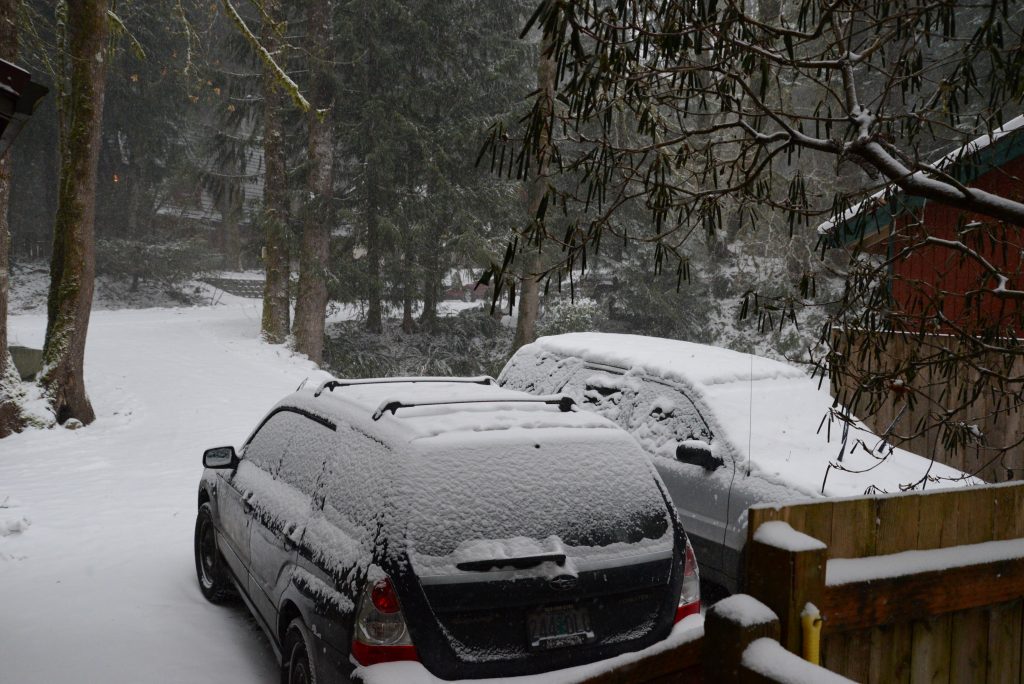 Icicles on my neighbor's house.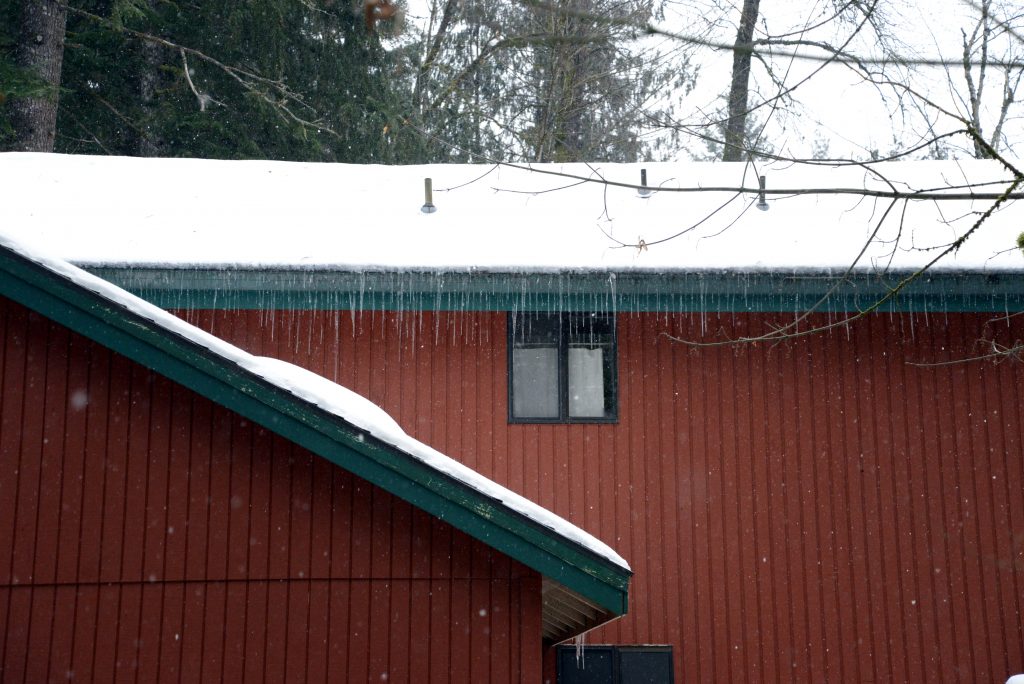 Here is where it starts to get weird for me.  I swear I see a chicken head on the top of this one.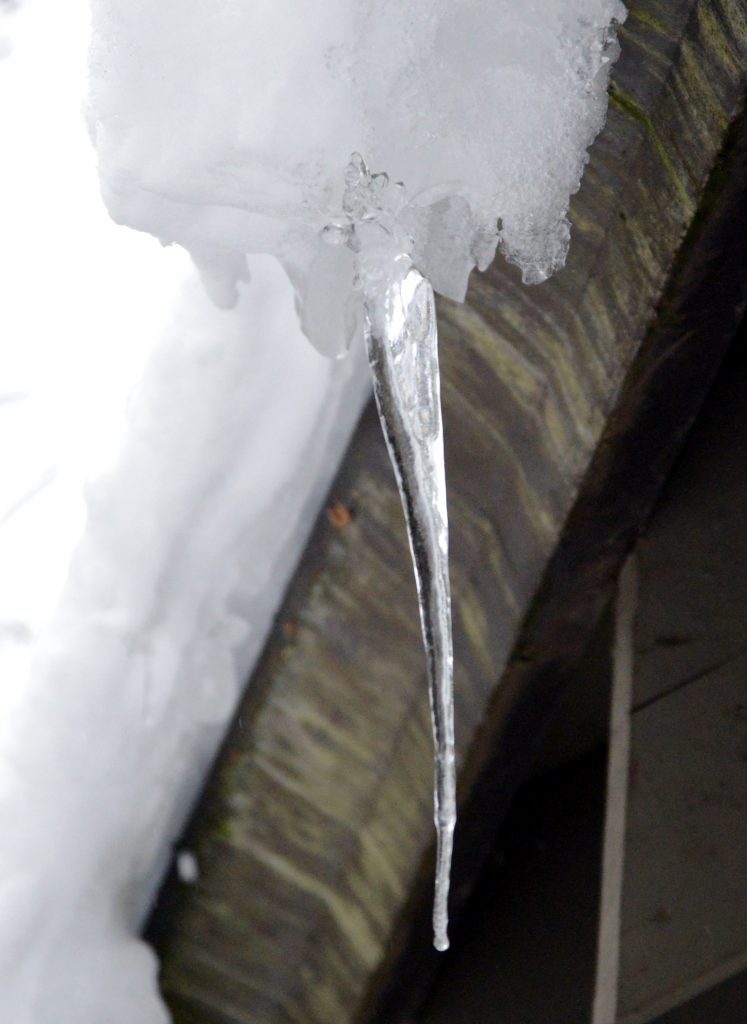 I see a face at the top of this one.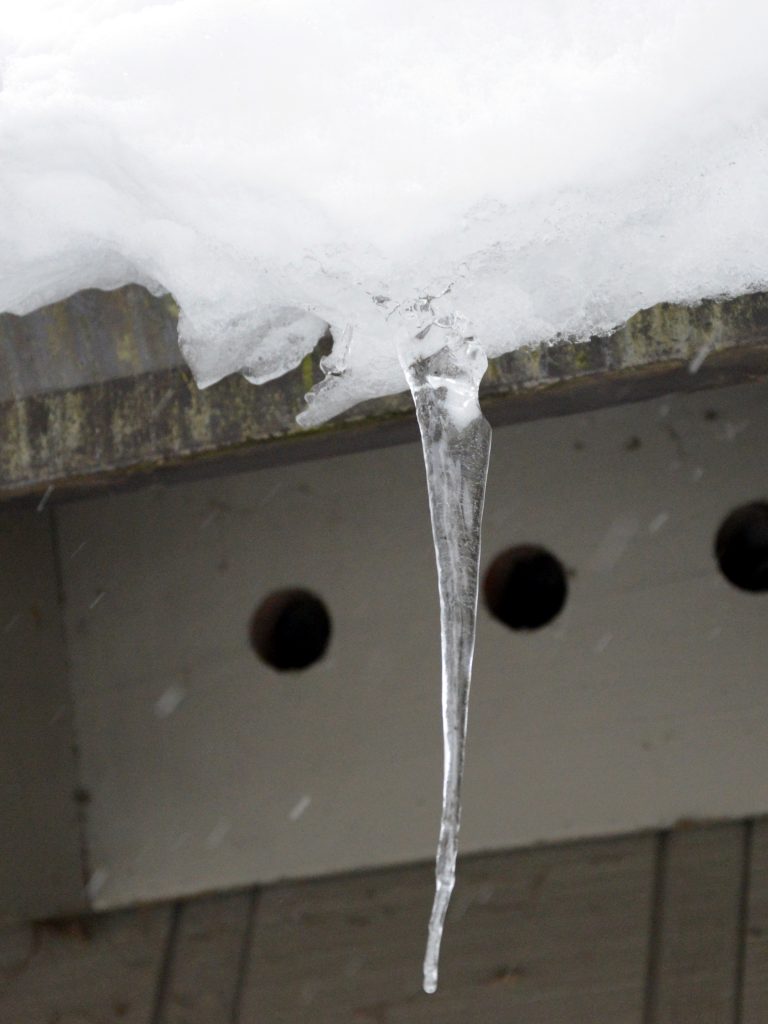 This one seems to have an eye with a pupil.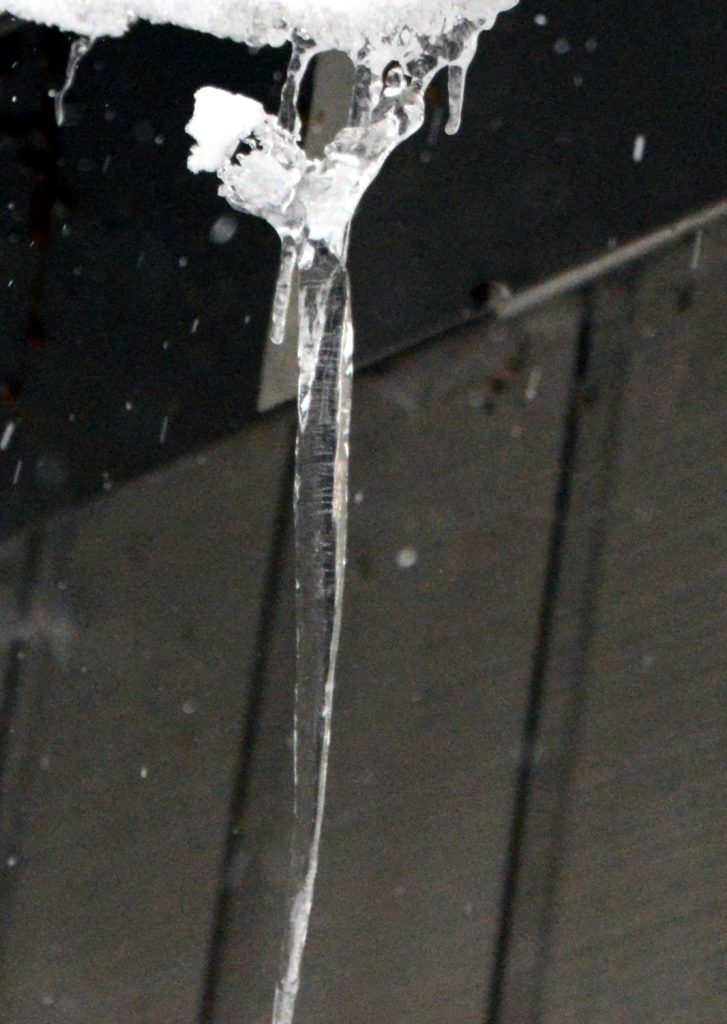 I'm not sure what I see here but it looks strange.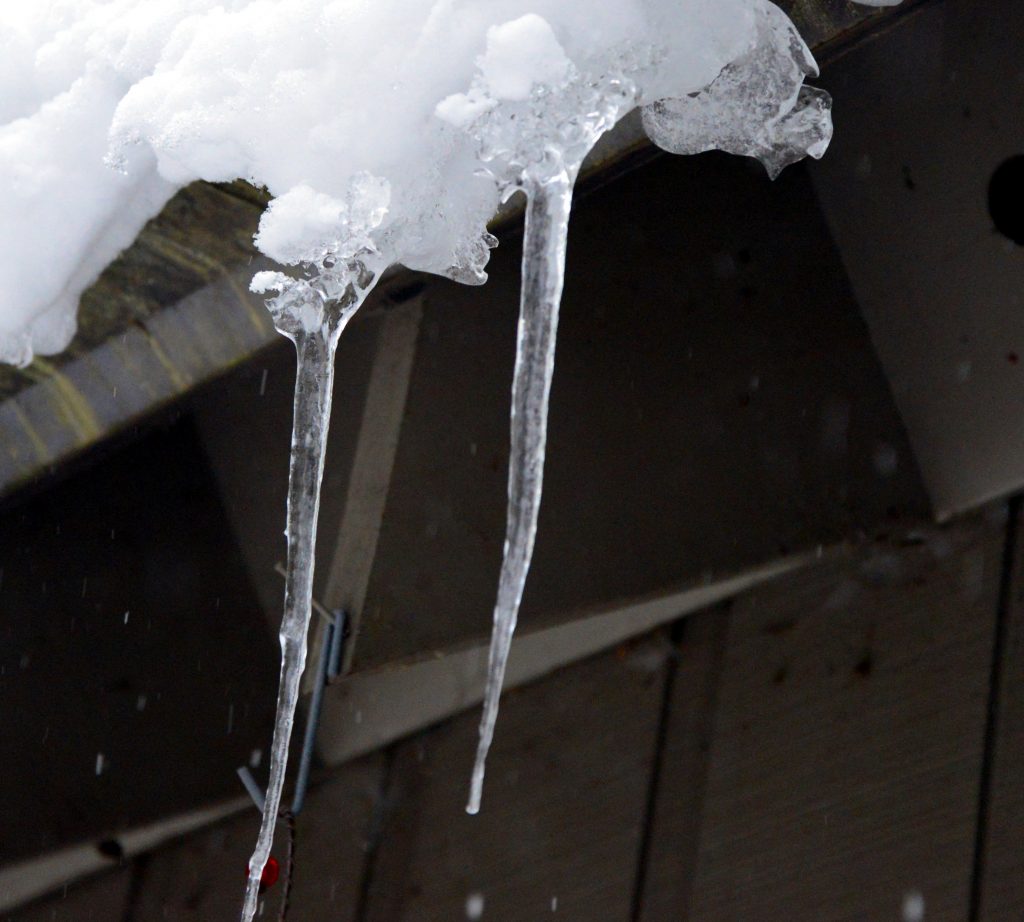 This one is just pretty.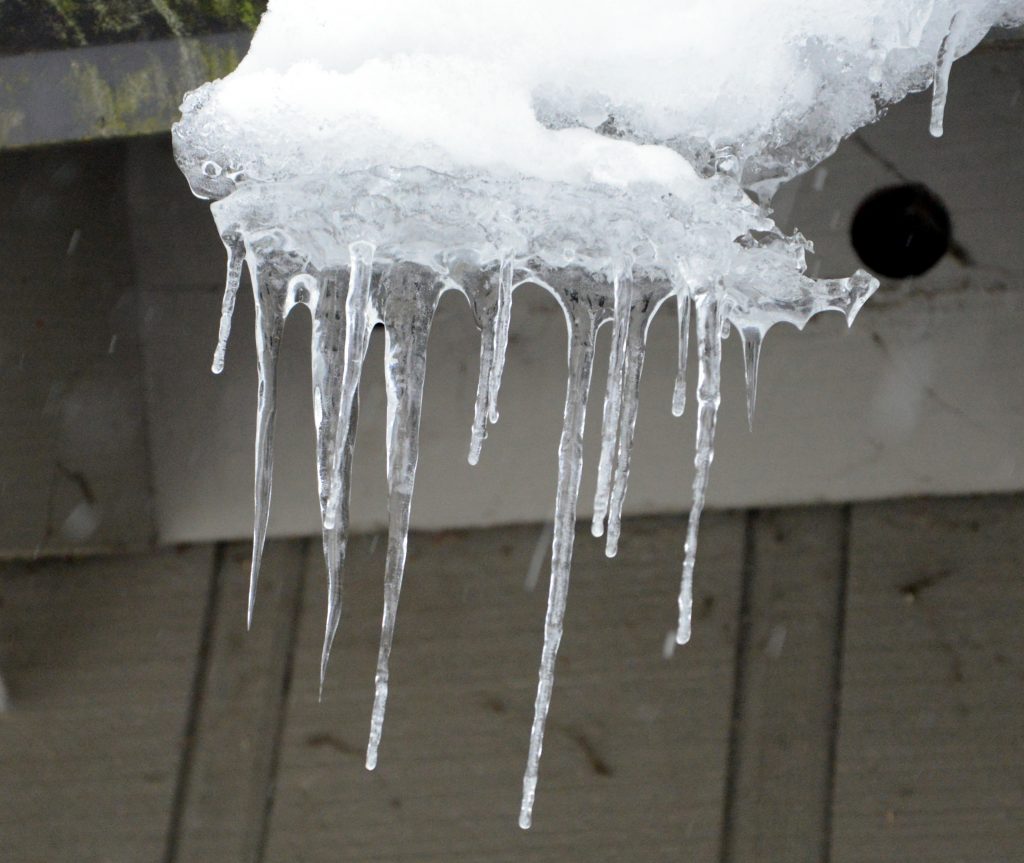 Let me know if you think I'm crazy or if you see some of that stuff.  I guess it's cabin fever getting worse.